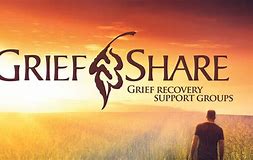 Welcome to GriefShare at Garner Baptist Church! We will be meeting on Wednesday evenings from 6:30-8:00. Our first meeting will be held on September 5th for an introduction to the program and to complete a registration form. Please stop by if you have questions or want to get more information on the program. Our meetings will be held each Wednesday for 13 weeks. Occasionally, we may need to change a meeting date if there are conflicts such as Thanksgiving, Halloween, etc. We will discuss this in class and decide any schedule changes as a group. If we have to cancel meeting due to weather, etc it will be rescheduled for another day. We look forward to meeting you!
Tommy & Tammy Galloway
Jordan Elmgren
*If you are unable to pay the registration fee, please come anyway. We are there to help anyone wanting to attend GriefShare. We have Wednesday night adult bible study and children's programs if you need to bring others with you. All are welcome!